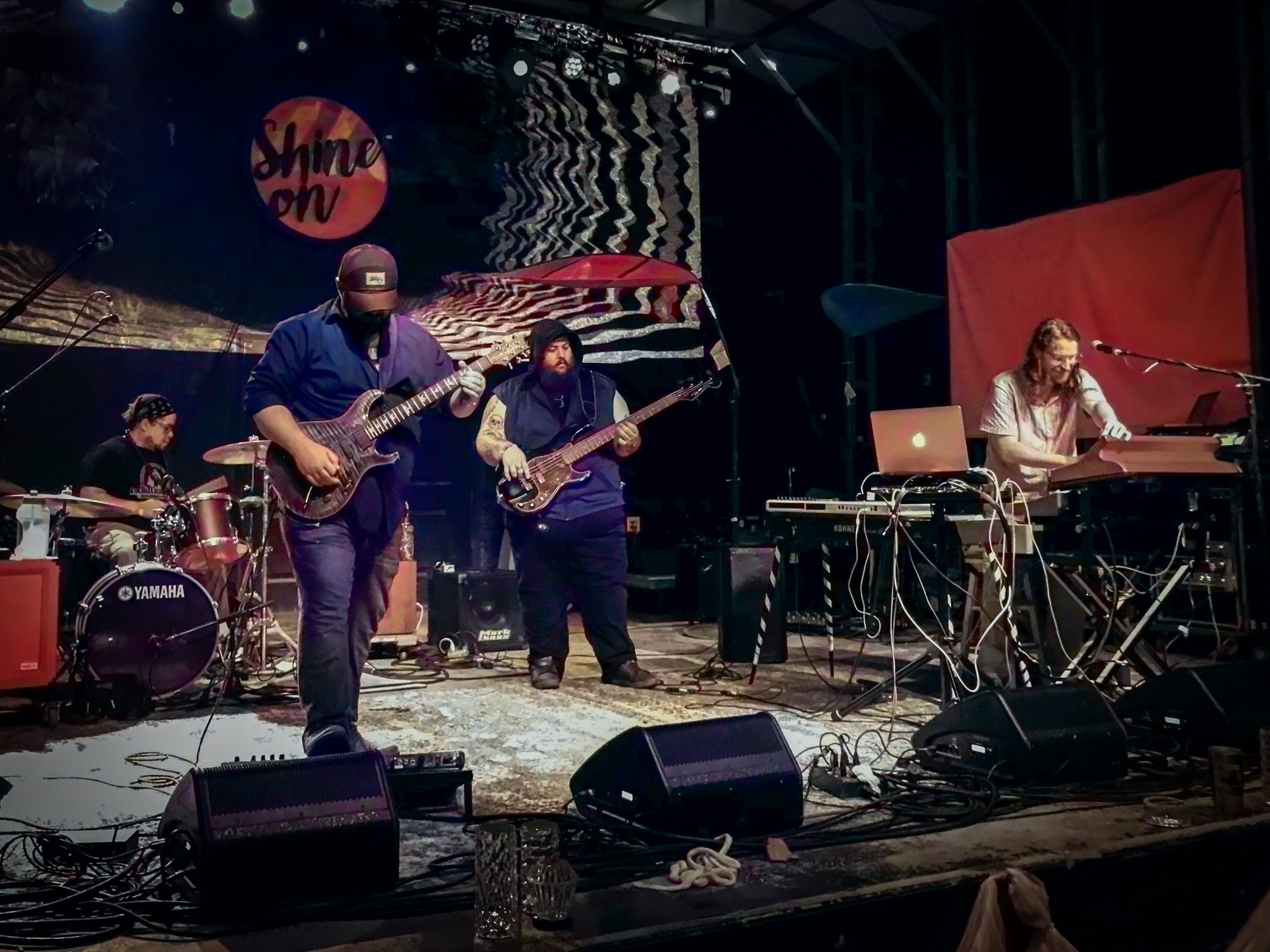 Digitonic at Cirque De Virgo 2023
"Digitonic is a Louisville based Rock/Jamtronica band focused on creating climatic soundscapes and a euphoric experience, while still maintaining a heavy rock, funk, and electronica feel…"
Digitonic was founded in 2019 when music producers Chris Flynn (guitars) and Derek LaFountain (keys) connected at the suggestion of mutual friends. The two bandmates quickly realized that their combination of experience, musical chops, and shared musical interests made for a unique and powerful connection between them. Initially, Chris took on the role of drum and percussion duties, while Derek showcased his multi-instrumental talents on guitar, keys, and a wide array of choice instruments such as theremins and dobros.


For the next few years, the duo embarked on a musical journey, drawing inspiration from acts like The Floozies, EOTO, Pretty Lights, and STS9, to create a fusion of thumping dance tracks, EDM bangers, and sonic rock jams, utilizing all the tools in their production arsenal. However, as time went on, they realized they needed more to fully realize their vision for the project and began searching for new additions.  


After a year or so of member changes, Digitonic took a significant step by adding Lamar Cornett on drums. Chris transitioned back to guitar, and Derek took over keys and synth. Lamar brought a whole new energy and musical competency to the band, blending various styles of funk, rock, and metal into their sound. With Lamar anchoring the band, Digitonic continued as a trio for the next year.
In 2023, Digitonic added Zach Groves on bass, finally achieving the cohesiveness they had longed for since the beginning of the project. Zach's classically trained background and experience playing guitar and bass in other bands in the scene brought a new dynamic to the project as a whole.


Now, with the lineup complete and the project feeling more cohesive than ever, Digitonic shifted its focus more toward live improvisation and organic stage chemistry, departing from its earlier track-based approach. Drawing heavy influences from modern artists like STS9, Papadosio, Lotus, Umphreys McGee, TAUK, Dopapod, The Werks, as well as legendary artists like Queen, Tool, and Herbie Hancock, Digitonic aims to offer a diverse sound for everyone and an energetic performance for every occasion.